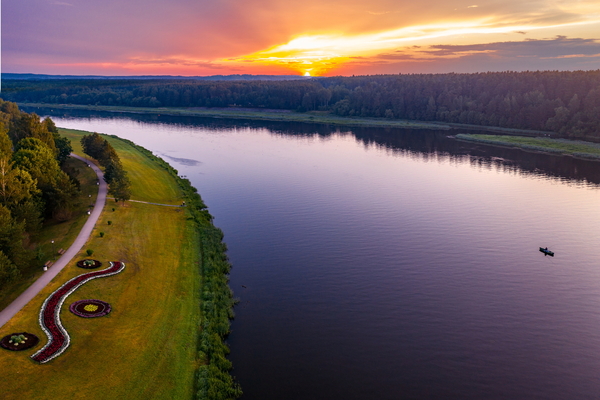 Natural therapy
education
Nature therapy groups together with psychologist-psychotherapist Janina Klimantavičienė
Number of participants: 5-20 (persons).
Duration: 2-3 hours Determined by group agreement, depending on needs, psychological and physical motives.
Length of the route: 2-5 km. Optional by group agreement.
Price: 10–15 Eur per person.
Contents:
Education about the healing natural factors of Birštonas;
Attentive walk;
Awareness of sight, hearing, smell, touch, taste sensations;
Awareness of thoughts, emotions, behavioral stimuli and impulses;
Meditation (I perception and empathy, creative impulse, breathing, silence, compassion, etc.).

Expectations and motivation:
Immersion in nature helps to distance oneself from technology, excess pace and allows to replenish one's physical and mental resources. By making contact with nature throughout our personality, we can reconcile our biorhythms with the flow of natural processes, awakening natural vitality. Nature brings man back to his natural "home", giving him the experience of harmony and balance.
Research shows that an attentive presence in nature for at least 2 hours can:
Reduce crab pressure
Improve cardiovascular condition
Improve the metabolic system
Strengthen the immune system
Increase the production of anti-cancer proteins
Increase cell-killer production
Increase the pain threshold
Lower your blood sugar
Improve focus,
Relieve depressive symptoms
Reduce stress
Increase psychological resilience.

Some stories:
Natural therapy as a science-based way to promote health has emerged in Japan. 1982 dr. At the initiative of Qing Li and other scientists, the national Forest Bathing Health Program (Shinrin-yoku) was presented here. Forest bathing is now a common practice in Japan. There are over 60 forest therapy bases in the country, research and projects are being developed. Their goal is to strengthen and maintain contact with the natural world for human and planetary health. The Japanese initiative quickly spread in Europe and around the world. It is seen as an effective means of promoting mental and physical health.
Forest therapy, as a scientific method of psychotherapy, has come to Lithuania in recent years. It is associated with the popularization of Mindfulness - the psychology of attentive consciousness - in our country. Forest or nature therapy uses the theory and techniques of Mindfulness: learning to focus on the present moment, various experiences, associations, being with oneself and nature. The basic tactic of Mindfulness is meditation. It is not mysticism or esotericism. In the context of mindfulness, meditation is understood as a personal act of consciousness that begins with bodily experiences and continues to the deepest spiritual experiences.
A few questions for self-study:
How many hours today have you been sitting looking at the computer screen?
How many times have you checked your smartphone today?
When was the last time you walked in the woods or stopped to admire nature?
When did you admire the exploding spring buds or take a close look at the frosty leaves?
What really helps you regain strength the most?
How do you take care of yourself?