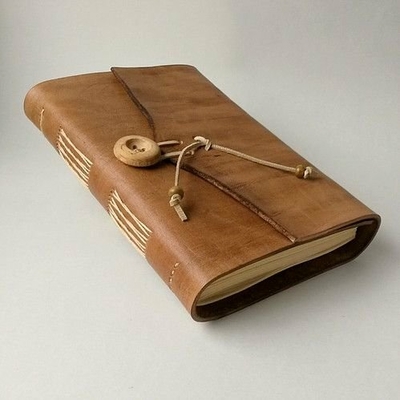 A book that gives the spirit strength
education / for everyone
The exposition of the Blessed Theophilus Matulionis contains a manuscript prayer book in perfect handwriting. It was created in St. Petersburg in 1926. February 16 After returning from Moscow Prison to Leningrad, he gave Priest Theophilus a meaningful and spirit-building fellowship with God in a prayer book.
It was a necessity for Lithuanians to have books in their mother tongue during the press ban. These included prayer books, catechisms, and other publications brought from Prussia at risk to life. During the exile Lithuanians made such books using brown wrapping paper.
During the educational session, we invite you to make a small notebook and write down inspirational thoughts. We decorate the book with the scraping technique. Creative engagement with historical and value context.
Duration of education - 1 hour. The cost of the educational activity is 3 Eur, 4 Eur per participant.