back
Church of Saint Anthony of Padua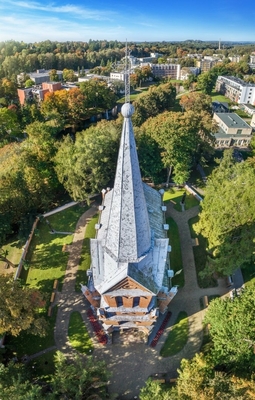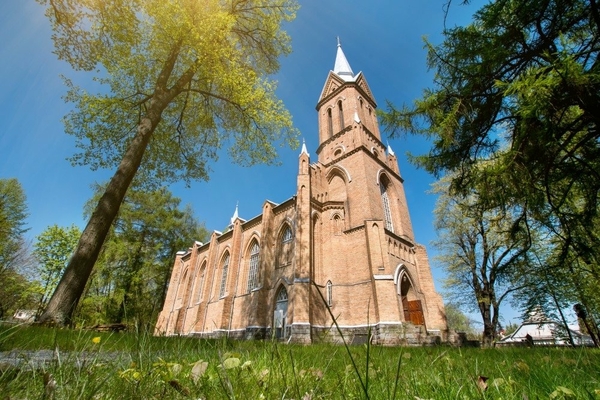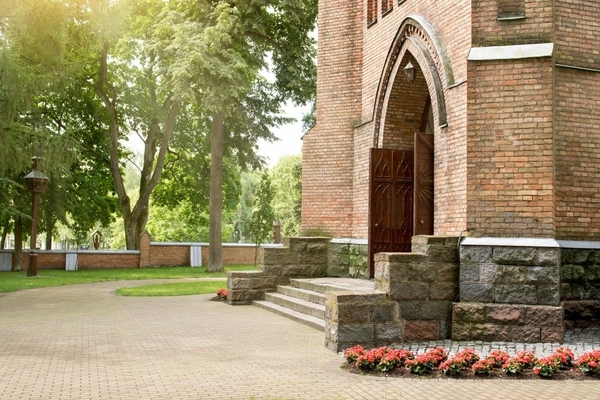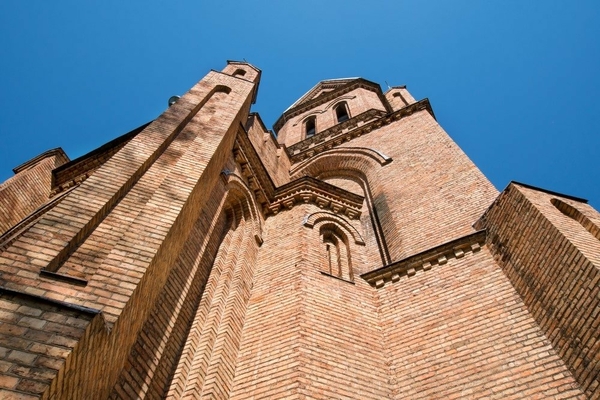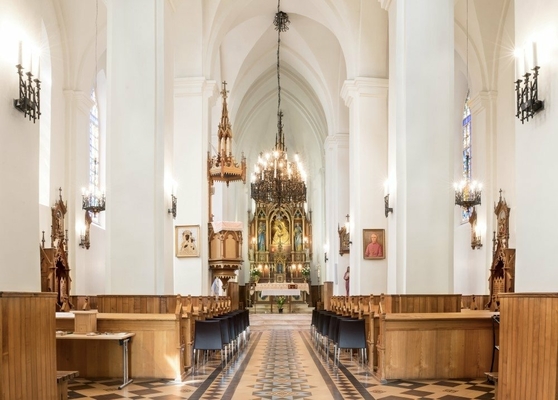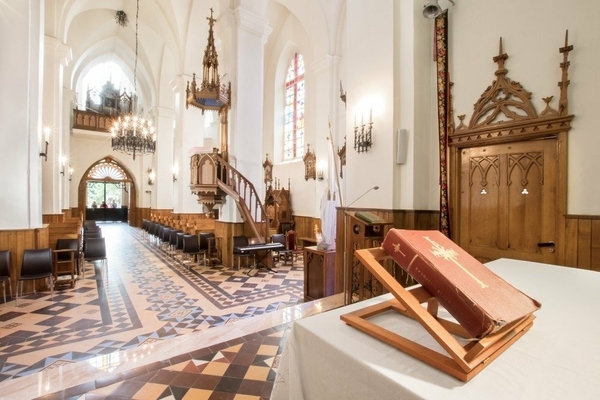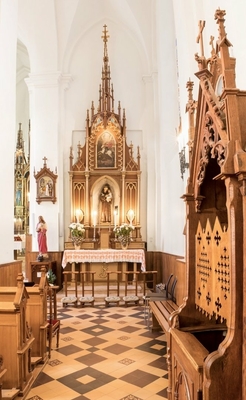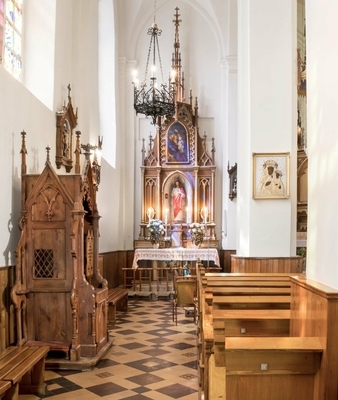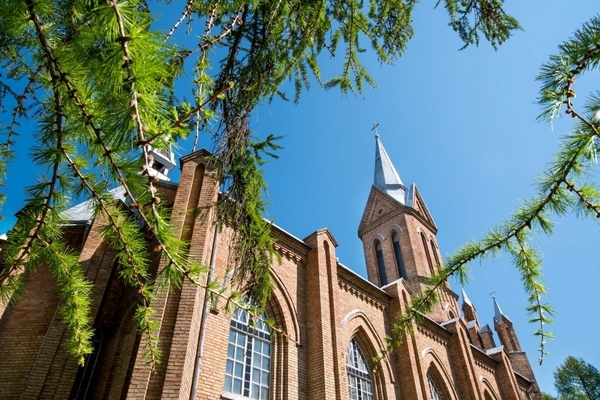 Church of Saint Anthony of Padua
church / architecture / audio guide
A tasteful church in Neo-Gothic style made from red bricks has embellished Birštonas from the beginning of the twentieth century. A small temple, harmonious in shape, is the creation of Vaclovas Michnevičius, the most authoritative church architect of the time. According to historical records, this was the fourth church constructed in Birštonas.
The first church, apparently erected in 1529, fell to ruins because residence owners were not strong Catholics. When Birštonas was passed into the possession of devout nobleman Kasparas Horvatas and his wife Kotryna Užali from Hungary, the King Zigmantas signed a foundation for the construction of a new church in 1609. The church was desolated in 1655 during the wars with Russia and Sweden. The third church of St. Apostle Tadas was erected only in 1787, on the site of the current Jonas Basanavičius square. It served until the end of the nineteenth century. In 1899, Albertas Urbša, a newly arrived priest serving as an Archpriest, came to grips with a new church design, formed a Committee of Constructors, and organized a collection and charity concerts for holidaymakers. When he passed away, priest Jonas Karvelis took over the construction works in 1904. Then a brick factory was built specifically to speed up the construction of the church. Finally, in 1909, the church was consecrated and given the title of St. Anthony of Padua.
The church interior is decorated with wooden sanctuaries made by Adomas Karalius, one of the well-known craftsman of that time. There is a picture of St. Joseph on the left nave, which used to decorate the old temple in the seventeenth and eighteenth centuries. Pictures were painted by Nikodemas Silvanavičius. Two of his works were restored and are safely kept in the Birštonas Museum of Sacred Art. In 1987, Vytautas Švarlys and Andrius Giedrimas created impressive stained glass windows with the images of the dukes of the Grand Duchy of Lithuania in the honour of 600th anniversary of the conversion to Christianity. Interestingly enough, they had to work in great secrecy in garages, so that the Soviets could not find out about these works.
You can travel by car to come here. Parking is not a concern as free parking is available along the street. The church can be easily reached on foot or by bicycle from any point in Birštonas.