back
Mud and water healing site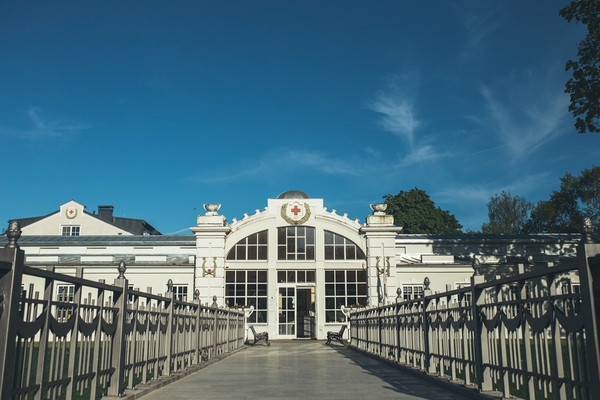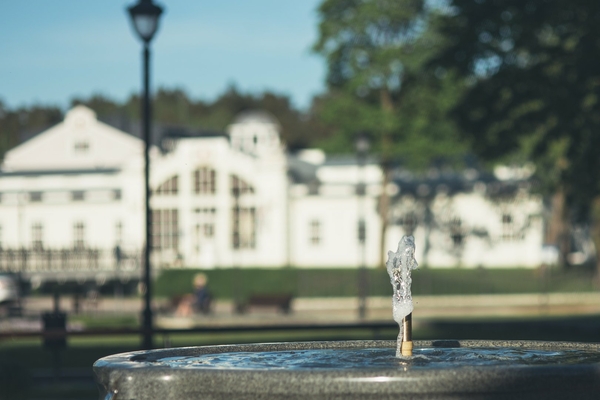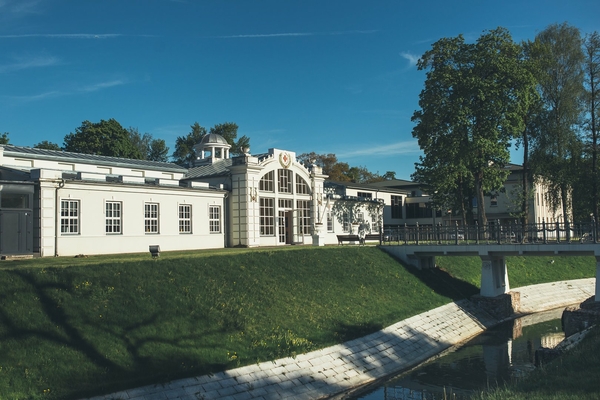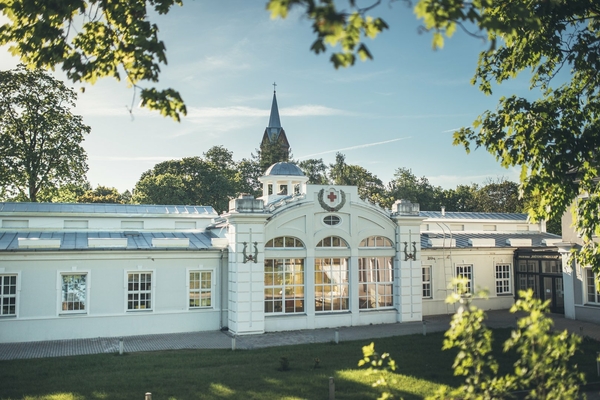 Mud and water healing site
architecture / mineral water / audio guide
The name of Birštonas was started to be mentioned in 1382, when the Grand Master of the Order of the Teutonic Knights was informed that a homestead was founded by the salty water (near the Nemunas river). It happened almost 500 years before the location was granted official status as a resort!
The small town began to be known as an oasis of rest during the 19th century, especially after the nearby resort of Stakliškės burned down. In 1854, an official permit for the establishment of a resort was received, and was the responsibility of the landlord Adomas Bartoševičius and the physician Benediktas Bilinskis. After a couple of decades, Ignotas Kvinta, a landlord from Jieznas, became the owner of the resort and started expanding it. The next owner was Lidija Miller-Kochanovskienė. After the re-establishment of independence, the town, significantly damaged during the First World War, became the property and responsibility of the state and the Lithuanian Red Cross Society started taking care of it.
The Society has committed itself to the Republic of Lithuania to not only maintain, but also develop and modernise the health resort. One of the signs of modernisation was a new type of service in Birštonas, namely treatments with mud. In 1933, holidaymakers and those wanting to improve their health received a chance to visit the new building, which was built specifically for the healing site and that was decorated with the Red Cross emblem.
This building is one of the symbols of the resort that was rapidly developing during the interwar period, as old buildings were being demolished and new ones were being built up to 1935. The development of the resort was led by Vytautas Landsbergis-Žemkalnis and the architect Romanas Steikūnas who designed The Important Palace of the Mineral Baths in 1930, has also left his traces in Birštonas. What's interesting is that the Red Cross expanded its network in other cities in Lithuania at the same time.
The masonry healing site differed from other buildings (mostly wooden buildings that were built during the period of the First Independent Republic of Lithuania) in its architecture and its elegant volumes. A glass façade provides lightness and a dome covers the lobby with a waiting room and a place to pay for services.
The rain cannot affect the mineral, carbon dioxide and mud healing baths at Birštonas healing site. More and more people enjoy these baths every day, – wrote Lietuvos aidas (Echo of Lithuania) in August 1935. Journalists who described the phenomenon of Birštonas in the interwar period also mentioned that a huge number of doctors that have healing procedures here definitely says something. It was observed that even foreign guests visited the resort.