back
Vytautas Jurgis Meška Park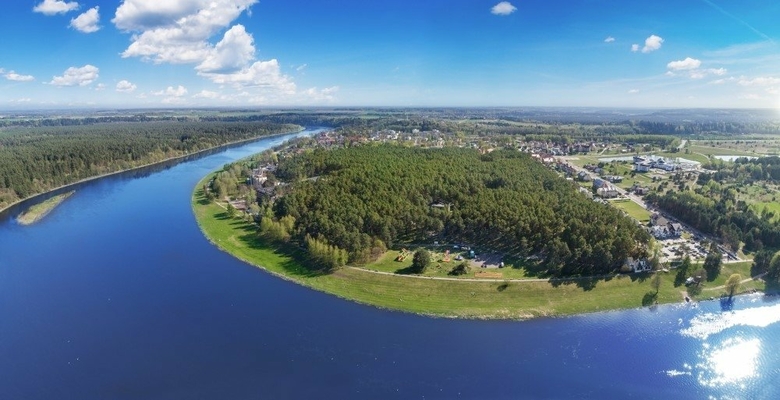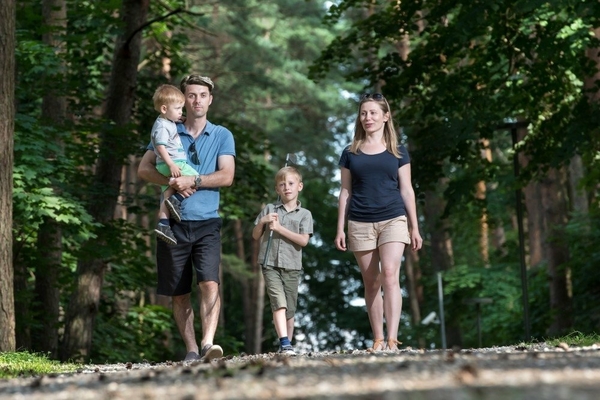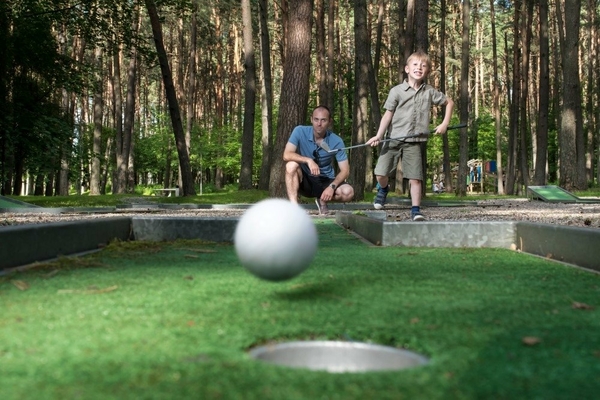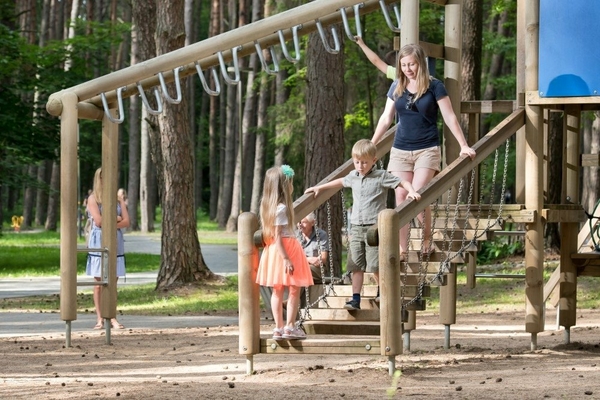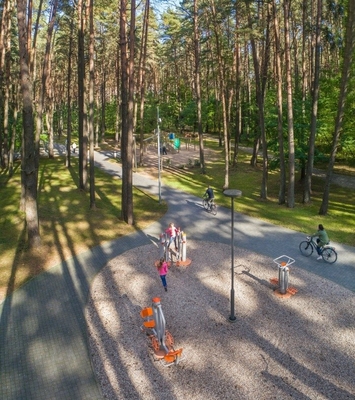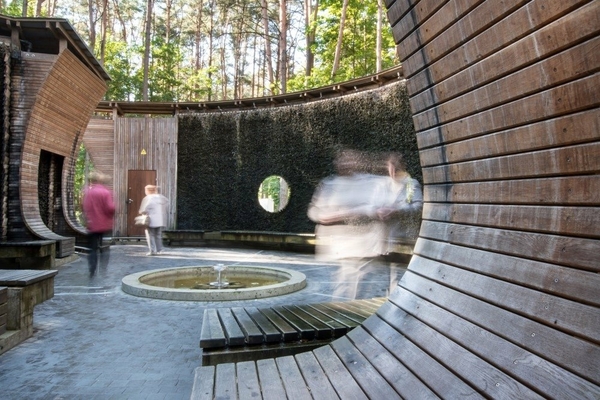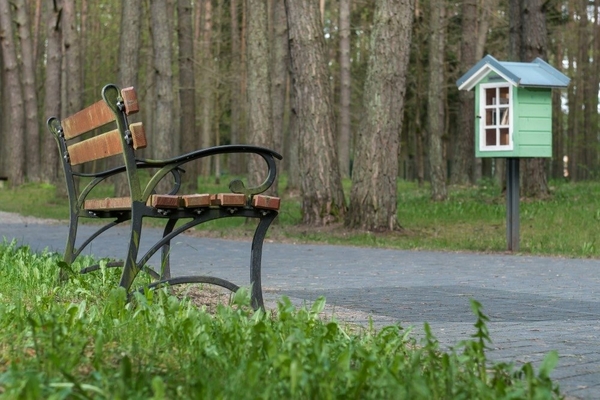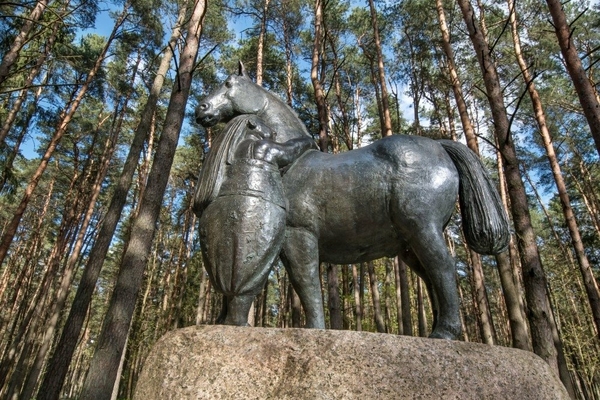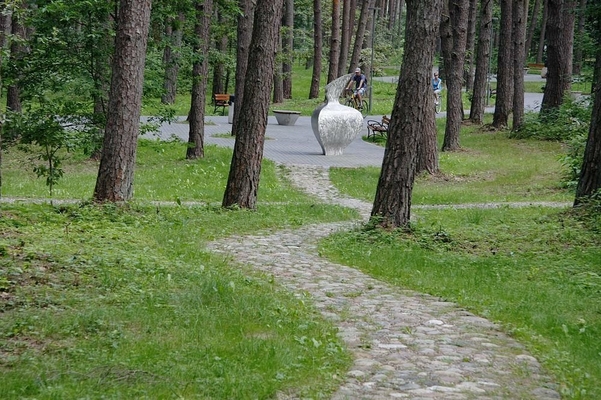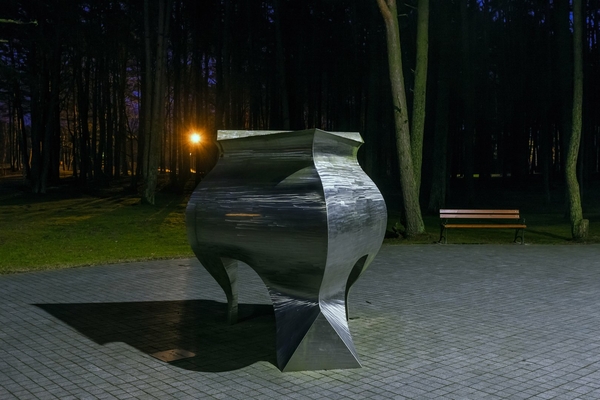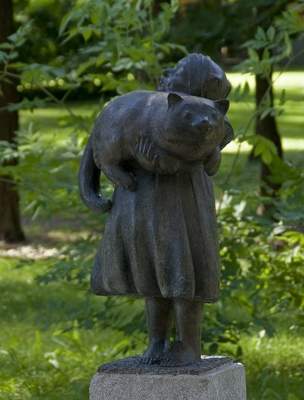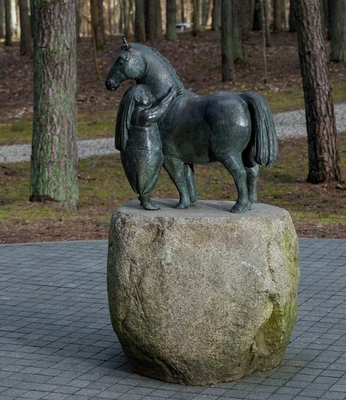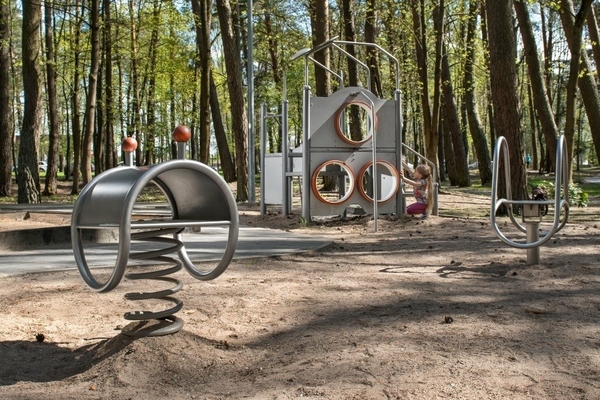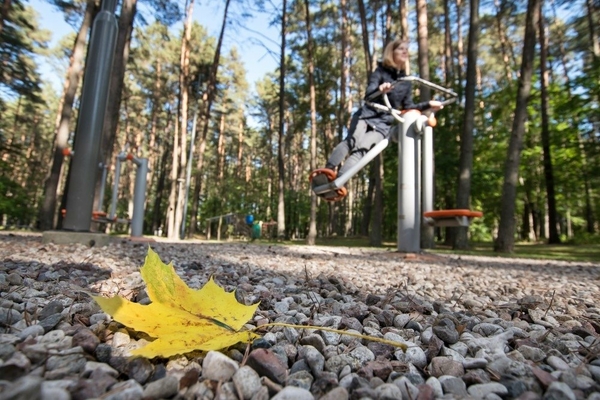 Vytautas Jurgis Meška Park
parks / nature / sculptures / audio guide
Vytautas Jurgis Meška Park was created in a 25 hectares forest area without cutting a single tree. It is a popular spot among sports enthusiasts and those who seek peace and quiet. The park is equipped with active recreation facilities designed for different kinds of sports, from basketball to fitness training. The mineral water evaporation tower Druskupis is the park's most exciting attraction. It creates marine climate within a radius of 50 to 80 m around the site. An open water evaporation pavilion and the pure air of the pine forest can help fight respiratory illnesses. The evaporation tower is closed for the winter season but the park bustles with visitors even when the weather turns chilly. Visitors can also find a mineral water buvette nearby. The park also boasts sports, sculpture, cycling and recreational trails.

With its children's play areas and the nearby outdoor fitness equipment, the sports trail is an ideal place for family sports activities. Visitors can play basketball, table tennis, minigolf or enjoy the thrill of skateboarding on the nearby ramps.

The cultural trail is decorated with eight sculptures created by famous Lithuanian artists. There is also a quiet relaxation area adjacent to the trail. It is a perfect place to read a book, to gaze at the hopping squirrels or to listen to the birds singing in the nearby trees.

Just a few steps away lies Nemunas Loops educational trail which closely follows the twists and turns of the riverbed running through Nemunas Loops Regional Park.

The park's trails are not the result of deliberate design by architects. They emerged naturally due to heavy pedestrian use by the residents and visitors of Birštonas and some of them were paved along the most popular routes. Some of the trails are still covered in sand and pine needles. This makes them great for running. If you come here by car, we recommend parking your vehicle at the end of Pušyno Street near Nemunas. Within a few minutes' walk lies the bank of the river Nemunas and a walking trail leading to Vytautas Hill.

Some visitors claim that their energy levels have soared after just one visit at the Birštonas Park. They also made a promise to themselves to have a more active lifestyle, to take time to admire nature and to focus more on their health and well-being.

"Humans are children of nature; thus, nature has a major impact on their health and well-being, and the sense of connectedness with nature is vital for them. Nature helps to relax and soothes your mind like no other place. Nature makes you feel at one with yourself and helps you realize that all the hurt, worries and doubts that you have are just minor and insignificant details of life. The beauty of nature can be compared to music. That is why landscape therapy is one of the methods that resorts today use to improve emotional well-being in patients. Natural sounds such as rustling leaves or the sounds of rain have a positive effect on people's emotions," the late Dr. Vytautas Jurgis Meška said explaining the benefits of nature.

The Municipality of Birštonas paid tribute to one of the famous resortologists in Lithuania, Dr. Vytautas Jurgis Meška, on the occasion of the 90th anniversary of his birth. By the decision of the Municipal Council adopted on 20 November 2020, the central park of the town of Birštonas was named after Vytautas Jurgis Meška and Dr. Vytautas Jurgis Meška Award was created to recognise outstanding individuals in the field of resortology.

Dr. Vytautas Jurgis Meška was a Lithuanian physician-resortologist, physiotherapist, rehabilitation physician, former president of the Lithuanian Scientific Society of Physiotherapists and Resortologists, president of S. Kneipp's Scientific Medicine Association of Lithuania, chair of the Municipal Council of Birštonas, and an honorary citizen of Birštonas. Dr. Vytautas Meška was awarded the title of honorary doctor for his great merits as a Lithuanian physician. He also received a Badge of Honour Medal and certificates of appreciation from the Presidium of the Supreme Council of Lithuania.

We believe that by keeping the memory of Dr. Vytautas Jurgis Meška alive we will promote interest in the field of resortology and healthy living in general, encourage people to pursue healthy lifestyle and spend more time outdoors amidst the pine trees of Birštonas.