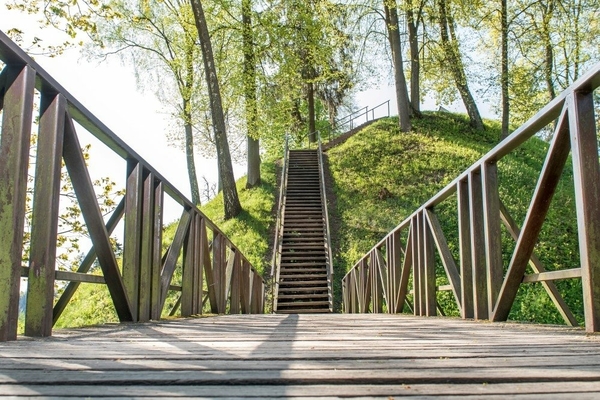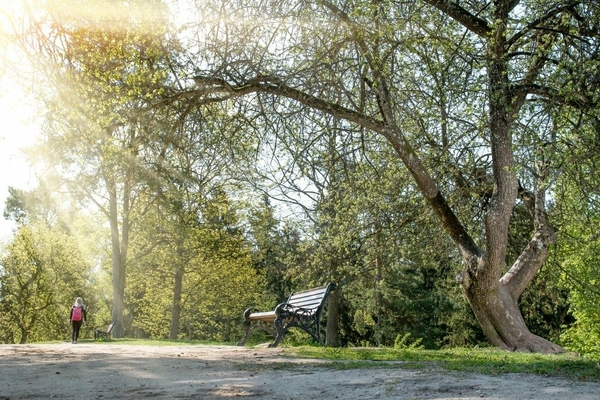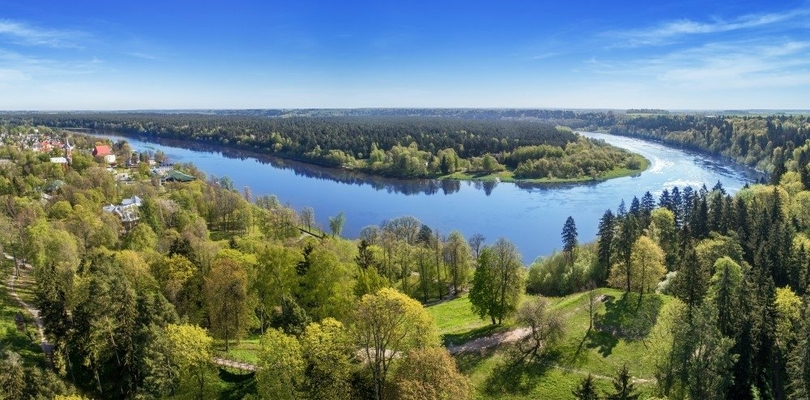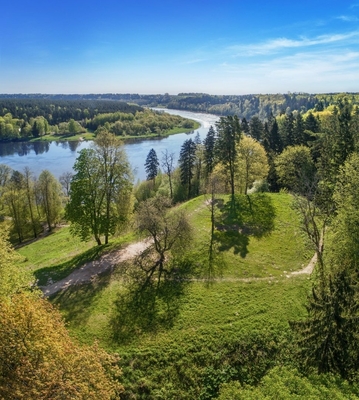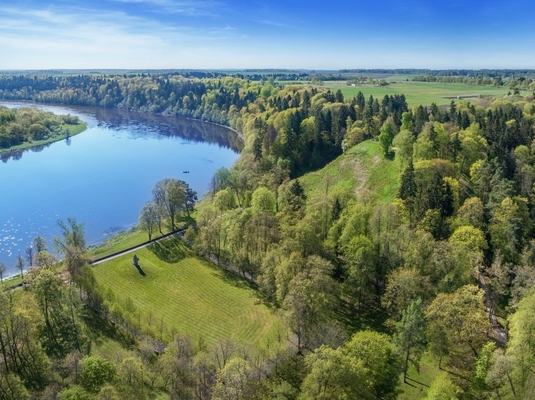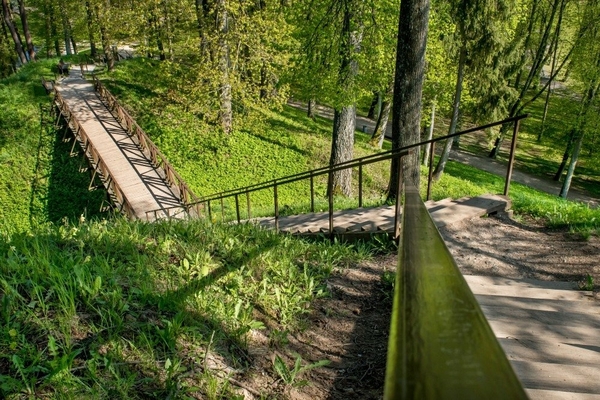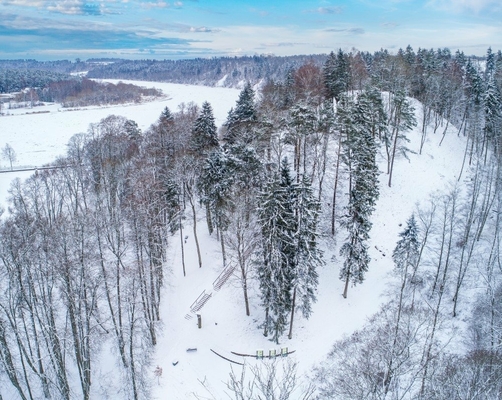 Vytautas hill
mounds / nature / audio guide
When you arrive at Birštonas, climbing Vytautas Hill is a must do. After you climb the 40 m high slope, you will be able to pause for breath on a beautifully arranged rest site. The site opens a fascinating panoramic view upon Birštonas town and Nemunas bend. The view is beautiful throughout the year, so climbing Vytautas Hill has become a ritual for Birštonas guests. Furthermore, this place is a favourite of selfie makers and painters visiting the resort town.
Vytautas Hill is the best-known and highest mound in Lithuania. In the past, there was a castle on this hill which protected Trakai Duchy from Crusaders' attacks. The castle was first mentioned in 1382 by chroniclers, but its history runs much more deeply. According to archaeological evidence discovered at the bottom of the hill, the settlement existed here in the middle of the first millennium - fifteenth century BC. The castle had been attacked for many times, but it was never defeated. It was encircled with deepspring gullies, swing moors, banks and fixed lower wards. If what the legend says is true, the hill was used to mask the army, hiding inside, hill ready to protect the Duke.
In 1401, the castle became a hunter's manor of the Lithuanian Grand Duke Vytautas, often visited by other noblemen from Lithuania and other countries. Curiously, there were no animals in Žvėrinčius forest. So, Tartars from Trakai would bring animals in before the hunt. In 1473, Lithuanian Grand Duke and Polish King KazimierasJogailaitis lived here to avoid the epidemics of the plague. After the Battle of Grunwald, in which the Crusaders were decisively defeated, the castle lost its defensive value and fell to ruins until the seventeenth century.
From the end of the nineteenth century, after Birštonas became a resort town, the hillfort turned into a place for romantic strolls. But it is not only about beautiful stories. It is suspected that a well-known priest hung his beloved on the hill during the interwar period, although the court did not prove his guilt. This story provided the basis for the film "Nine Circles of the Fall", which was created in 1984.
The most convenient way to reach this place is to take a car (you can leave by the roadside at B. Sruogos Str.) or by public transport. You can reach the hill only by traversing the stairs.