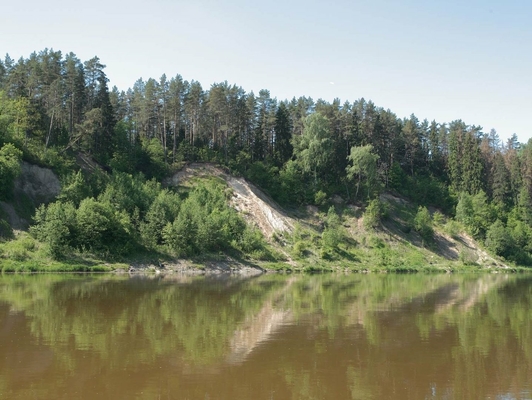 Siponi outcrop
escarpment
Geological natural heritage object. The outcrop is opened on the right slope of the Nemunas River Valley, in Siponiai village, in Trakeliai forest.
The height of the Siponiai outcrop is 35 m, the length is 600 m. It contains the rocks of the last geological period (Quaternary) of our planet: sand, gravel, clay, moraine loam. The latter forms probably the thickest of the four layers.
The outcrop was declared a geological natural monument in 1997.