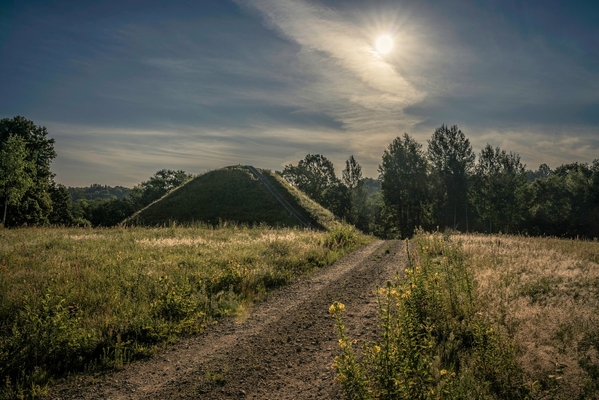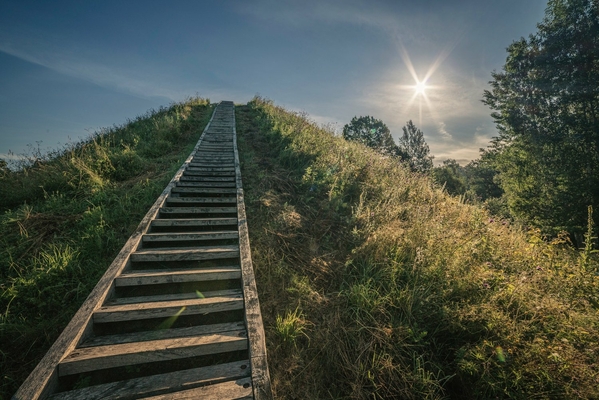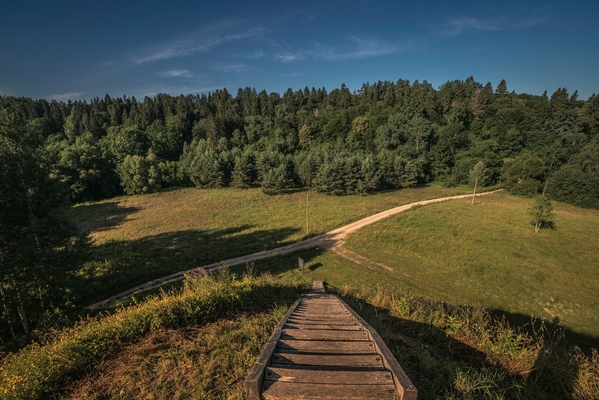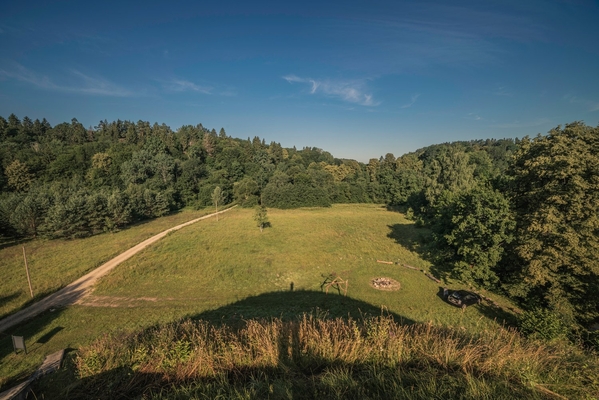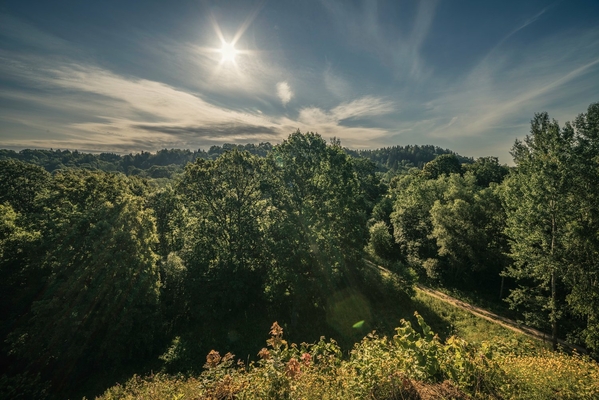 Paverkniai mound is also called Ginkus hill.
The mound is located on the left bank of the Verknė, on a separate hill in the valley. There are no data on the former site and fortifications, as almost the entire mound was washed by Verknė. All that remains is its PV angle on steep, 14 m high slopes with a 6x8 m site angle at the top. The mound was managed: stairs were made, greenery was cut down, erosion of the N and W slopes was started. The mound is also mentioned by the names Žydeikoniai and Kisieliškė. At the foot of the V and P mounds, on the area of 1 ha, there is a foot at the foot of the Verknė old furrow. Smooth and rough ceramics were found in it.
1994 G. Zabiela examined the area of 10 m2 in the NE part of the remains of the mound site and found a cultural layer up to 1.3 m thick with abundant finds. It was found that the castle standing on the mound was attacked and burned twice. Remains of the defensive wall of the columnar structure, burnt brass ornaments: bells, collars, rings, twists and grains, smooth, rough and greased ceramics, iron arrow were found in the lower layer. This attack can be dated to the 11th century. After the attack, the castle was rebuilt, the fire pit was filled with a layer of sand up to 60 cm thick excavated from the shores of Verknė, and the edge of the site was reinforced with stones. This castle dates back to the 12th century. was attacked and burned again. During the attack, she was fired from bows on the settlement side of the foothills (arrows with beards were found) and wide-axed axes were used in the assault (parts of their blades were found).
The mound dates back to the 1st thousand. second half - XII c.
Reached from Prienai – Trakai highway (A16) by turning left (N) in Būdai, after 3.5 km, descending to Verknė valley, turning right (R), after 450 m (located in front, on the left).