back
Monument to the Litas and the Euro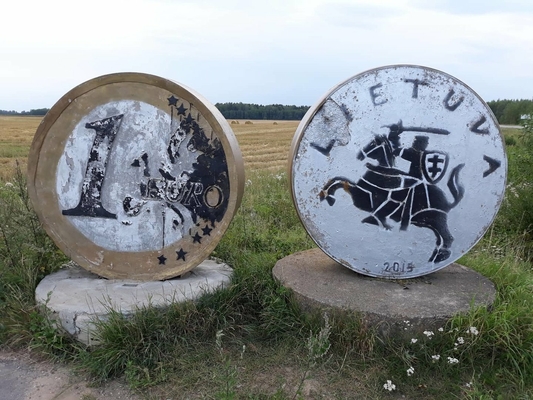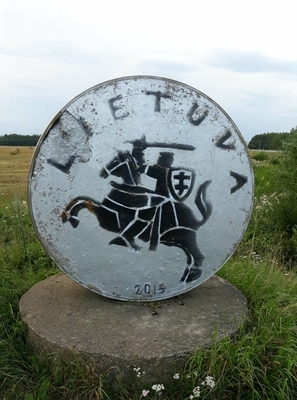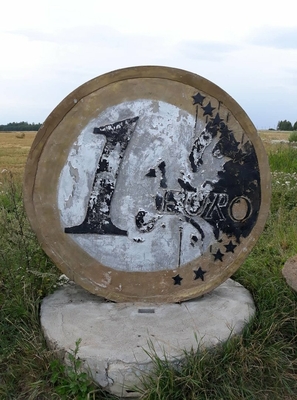 Monument to the Litas and the Euro
sculptures
Near Birštonas we can find the "Monument to the Litas and the Euro".
For a long time it was not clear who built this "monument". During the Soviet era, a stone was erected on the bend to the Nemajūnai, on which the name of the Nemajūnai collective farm was to be inscribed. Locals used to call this monument "tablet" or "ruble". After the restoration of independence, only a stone remains. After the introduction of the euro, the overnight currency "litas" was recorded overnight. Just after the night, a sculpture of the euro emerged.
It was only after a while that it became clear that Kestutis Prakapas, a Jesuit, built the monument to the litas and the euro.
The "Monument to the Litas and the Euro" stands near Birštonas, following the A16 (Vilnius-Marijampolė) turn at the Nemajūnai turn.