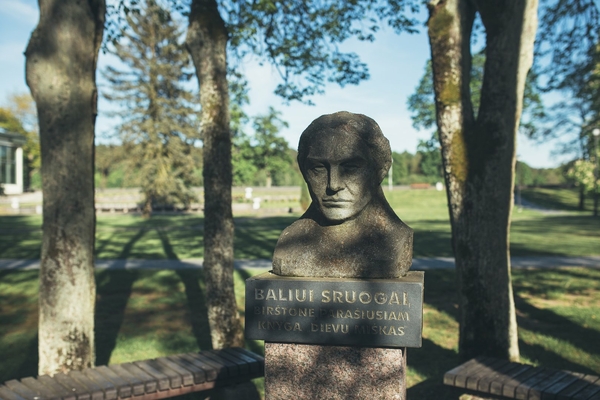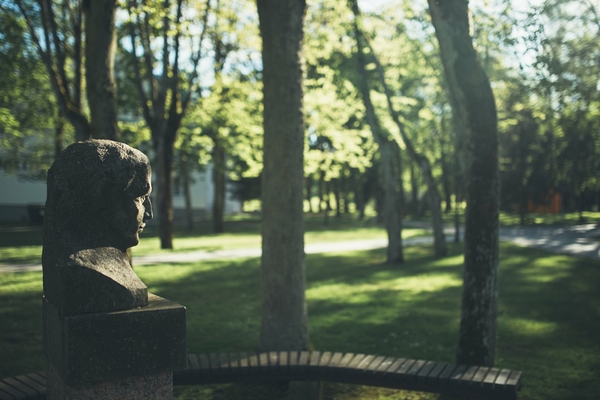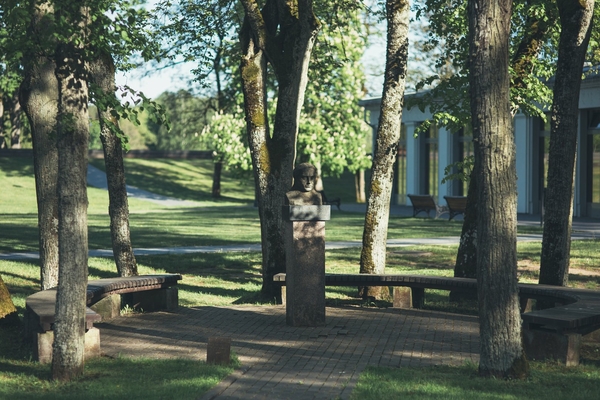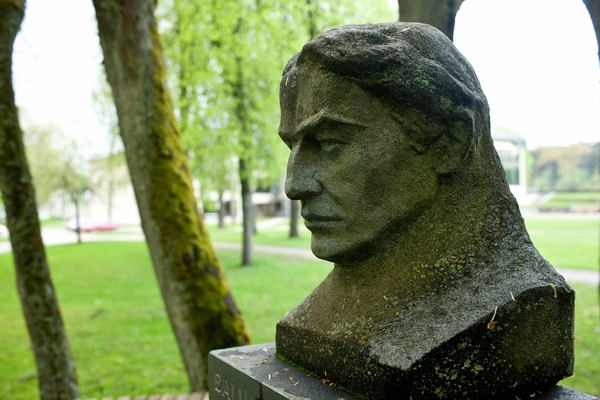 Monument to Balys Sruoga
sculptures / audio guide
Monument to Balys Sruoga
(sculptor G. Plechavičius, 1997)

On 16 October 1997, commemorating the 50th anniversary of the writer's death, surrounded by twelve limes, a grey stone monument to B. Sruoga by G. Plechavičius was built in Birštonas old park. In July 1945, after B. Sruoga returned from Schtuthoff concentration camp, he settled in Birštonas. The writer found peace in this small town. He stayed in the "White Villa" (Baltoji vila), which was demolished in 1982. B.Sruoga was not only treated in Birštonas, but he also wrote poems for his poetry collection "Giesmės Viešnelei Žydriajai", and a novel about Schtuthoff death camp - "Dievų Miškas" (The Forest of Gods).