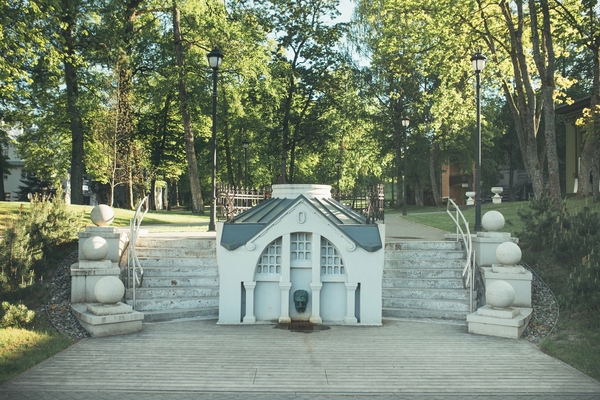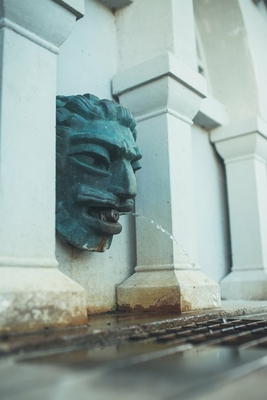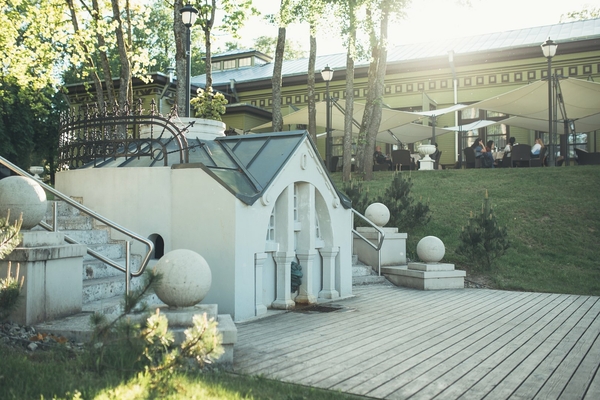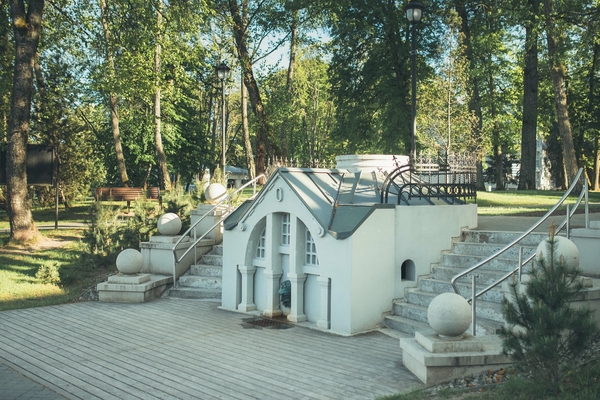 Sring "Birutė"
mineral water / sculptures / audio guide
Right next to Kurhaus, you can see a great example of small resort architecture visited by a few tourists - a white, beautiful classical form of the Birutė spring building, decorated with a blacksmith's metal fence. In warm weather, water flows from the mouth of a mythical creature.
This place is perfect for lovers of personalities and photo shoots, because it is convenient to line the stairs around the source, and the building of the source itself is great decoration. Therefore, even today you can find many photos from the interwar period, in which elegant ladies and gentlemen pose against the background of the source.
The source was christened by the writer and priest Juozas Tumas-Vaižgantas on behalf of "Birutė" around 1920, believing that the treatment of Birštonas water makes you feel better even for eight years. The most interesting thing is that the water to the Birutė spring flows from the Vytautas well as in the Yellow Buvet or the Birutė Villa, but people say that the taste of Birutė is different. Vytautas mineral water was first sold in bottles in 1920.
In the 1950s and 1960s, all the surface springs of Birštonas were destroyed, because after the construction of the Kaunas hydroelectric power plant, the water of the Nemunas rose by more than 3 m and there was a danger of pollution. Since then, water has been supplied from deep wells throughout the resort. There are 29 of them in Birštonas, and 13 are currently in operation.
The Birutė spring building was destroyed in 2015. restored from ancient photographs, as the drawings have not survived. Being near the spring, note that the birds are very eager to drink this water.