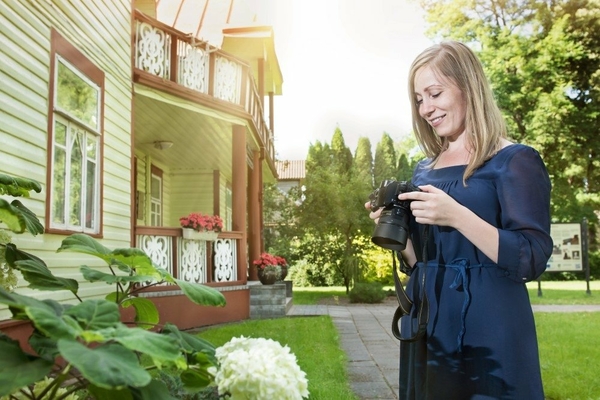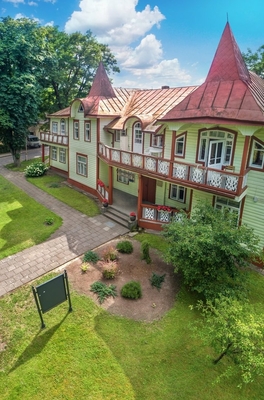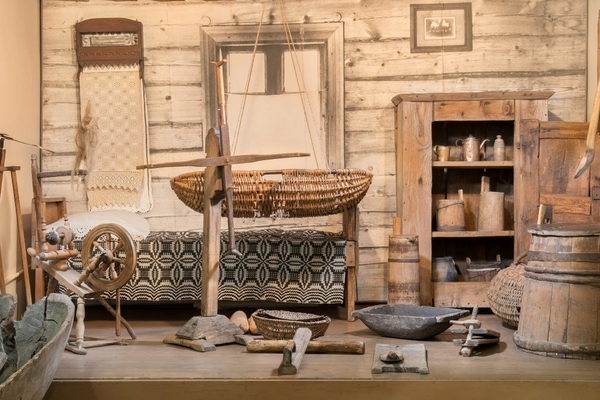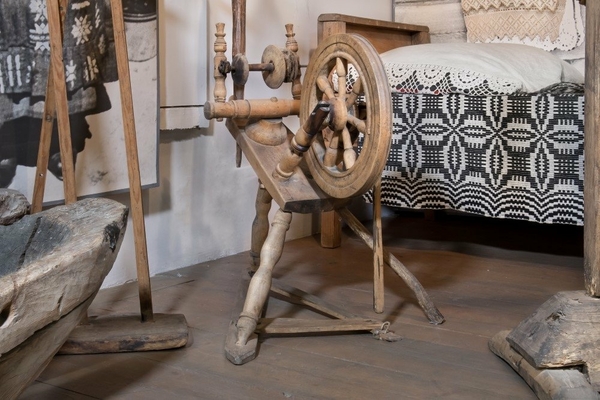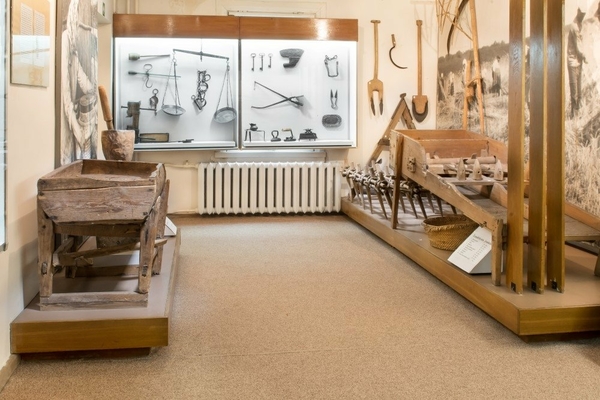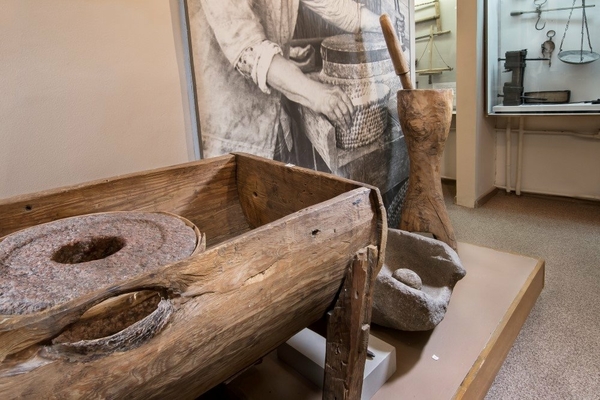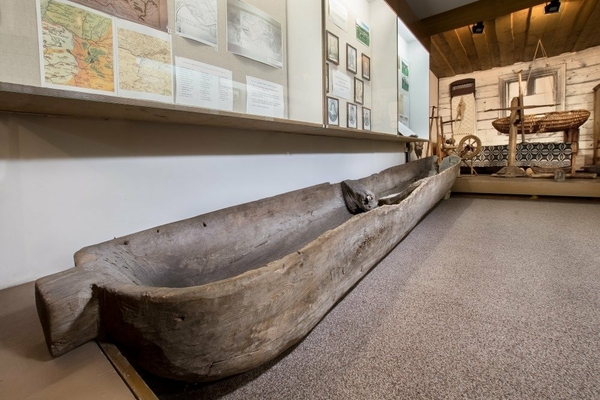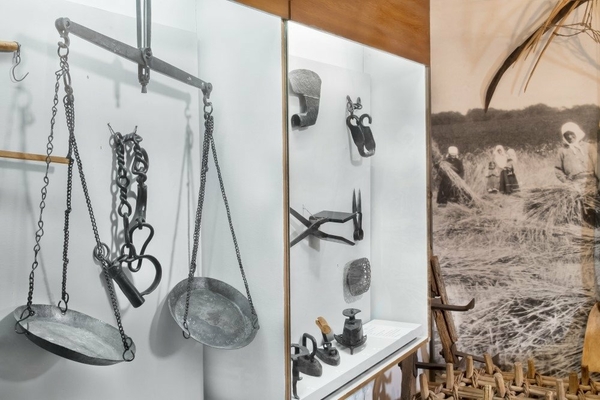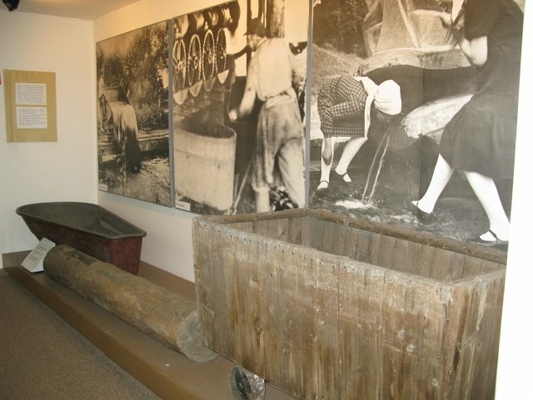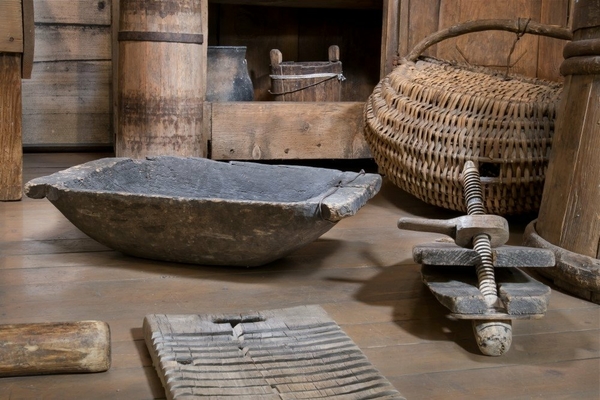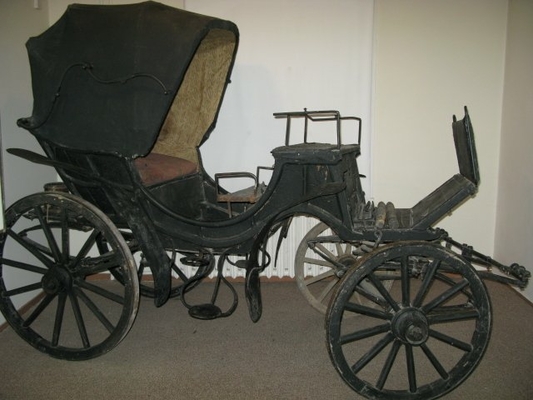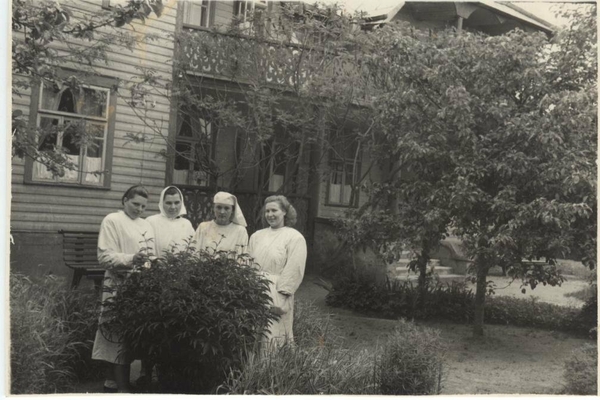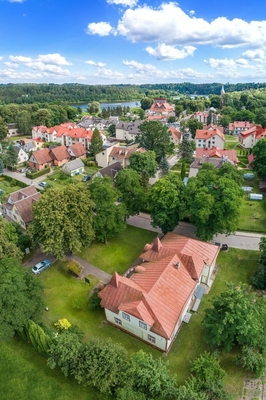 Birštonas Museum
museum / architecture / audio guide
Links
II 10:00 - 17:00
III 10:00 - 17:00
IV 10:00 - 17:00
V 10:00 - 17:00
VI 11:00 - 17:00
VII 11:00 - 16:00
Established in this former wooden villa, the Birštonas Museum has become a favourite of both holidaymakers to Birštonas and tourists from faraway locations. In a half an hour, you will travel through the most interesting historical facts about the resort's history and see many valuable historical, artistic and technical displays. Furthermore, entry to the museum is free of charge (unless you order a guided tour or an educational programme). The museum is open seven days per week.
The museum building, which is included in the list of Cultural Heritage, is worth seeing. This romantic villa, with little towers and ornate balconies, was built by the forester, Antanas Katelė. It was leased to teachers undergoing treatment in Birštonas before the Second World War. After the war, the building was nationalized. Then it was used as a sanatorium. In 1967 it was established as a museum.
The major part of the exhibit is dedicated to the Birštonas resort period: from the Czar's times until the present. There are several displays related to the Middle Ages and the times of royal residence, namely archaeological evidence of surrounding hillfort sand visualization of the former castle. It is worth paying special attention to the three- hundred-year-old canoe used for crossing the Nemunas River.
An authentic phaeton harkens back to the Birštonas Golden Age in the interwar period, which Adomas Jurkulnevičius used to carry holidaymakers from Kaunas from 1918-1938. Another object of interest is represented by dentist Ignas Šabliauskas' life story and accessories. This action-oriented doctor not only helped in the event of a toothache but also lead an orchestra, which gave performances every weekend at Kurhauzas Restaurant.
In terms of the arts, the exhibit displays valuable works done by Academician and painter, Nikodemas Silvanavičius.
You can reserve in advance an educational programme at the museum. The most popular programme is called "Mineral Water Springs in Birštonas", during which you learn that there is no fresh water in the resort at all.
There is no parking close to the museum. You can easily reach the museum by bike, or walk from any of the nearby resorts.