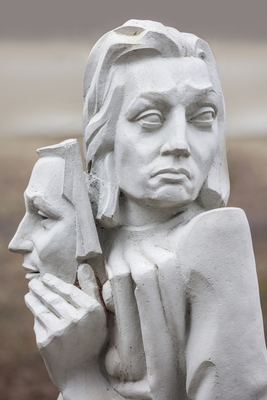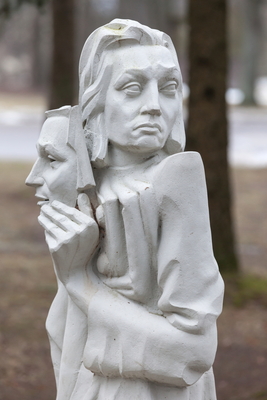 Sculpture "Theater"
outdoor ceramics, sculptor Albertas Belevičius, 1987
The sculpture was posed by the famous Lithuanian actor Arnas Rosen.
After the actor's death, director Rimas Tuminas submitted a request on behalf of the Small Theater to borrow a sculpture to make a copy-tombstone for A. Rosen. The actor was buried in Vilnius, in Antakalnis cemetery.