back
Nemajūnai St. the Church of the Apostles Peter and Paul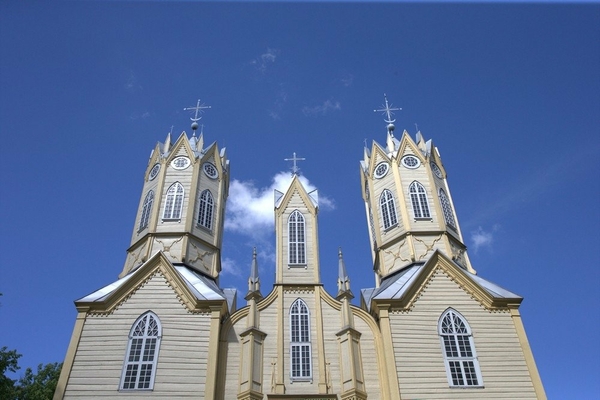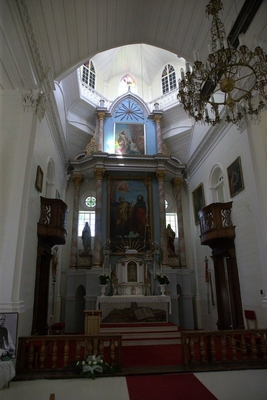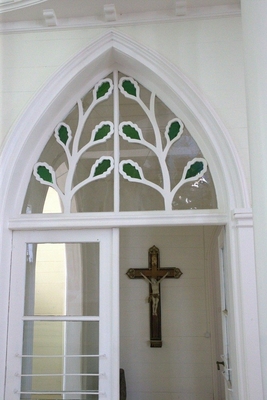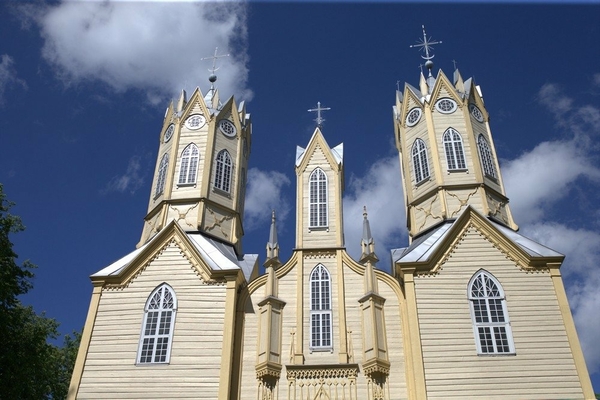 Nemajūnai St. the Church of the Apostles Peter and Paul
architecture / church / stained glass
The first wooden church in 1786. built by Kristina Kačanauskienė; a parish was established. 18th c. There was a parish school in Nemajūnai. 19th century in the middle the old church was ruined. 1858 The project of a new wooden church was approved and abandoned in 1862. the brick church project was approved.
1863 the pastor Pranas Kazlauskas was arrested. Jam in 1864. deprived of the title of clergyman sent to the cathedral. After the 1.5 m high walls were built, the construction of the church was forbidden. The authorities offered to repair the old one. When it turned out that there was nothing to repair, permission to rebuild was requested. Without the official permission of the authorities, the priest Anzelmas Nonevičius in 1877. built a new wooden church according to Tomas Tišeckis in 1861. prepared and in 1876. approved project. For arbitrary construction in 1877. the government fined the pastor 150 rb. 1918 German gendarmes burned the church outbuildings with grain.
The church is neo-Gothic, rectangular in plan, hall, with a square presbytery and 2 side sacristies, 2 facade towers and a tower on the roof. Inside 3 naves separated by columns. There are paintings by K. Rafalavičius and N. Silvanavičius (among them [St. Apostles Peter and Paul "on the high altar, 1883). Unique 19th century a work of folk art - a carpet tied from 64 newlyweds.
St. Mass is offered on Sunday at 1:30 p.m.
Admission to the church is free. The church is unlocked by prior arrangement.