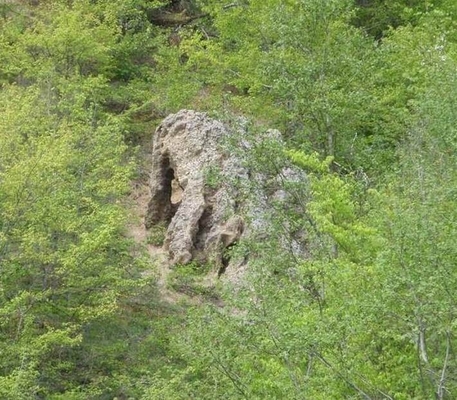 Geological natural heritage object. It is a 7 m high conglomerate formation, standing on the right bank of Verkne, at the confluence of Verkne and Nemunas.
People have called the rock Ožkai's shoulder for a long time, because the surrounding roe deer, called goats, like to warm themselves here. Spiritualists also loved this place. At the rock, they bathed those who floated their souls in the icy water of Verkne every year.
The best way to observe goat shoulders is by boat in Verkne . Access to the outcrop is difficult and not recommended.