back
Mineral water pavilion "Birutės Villa"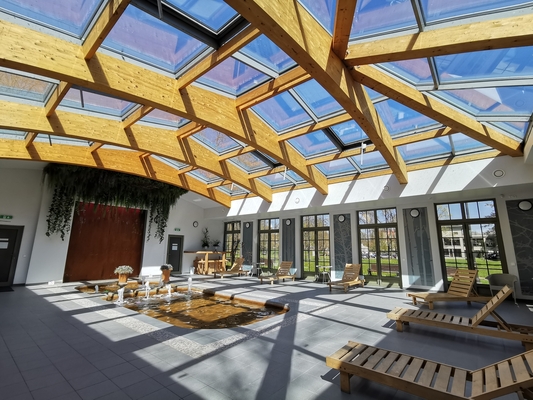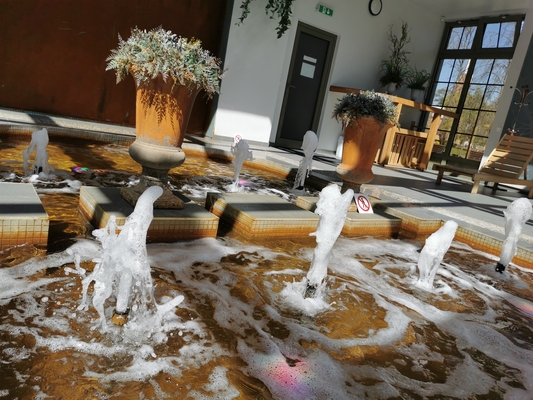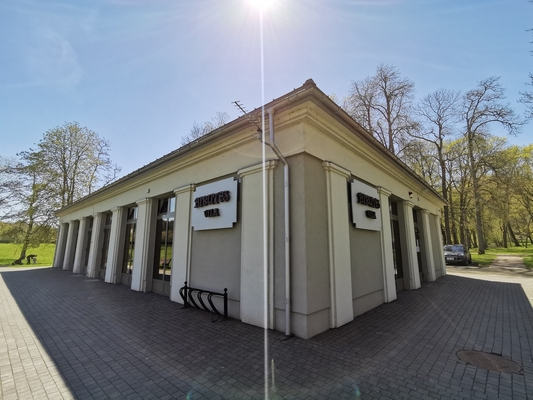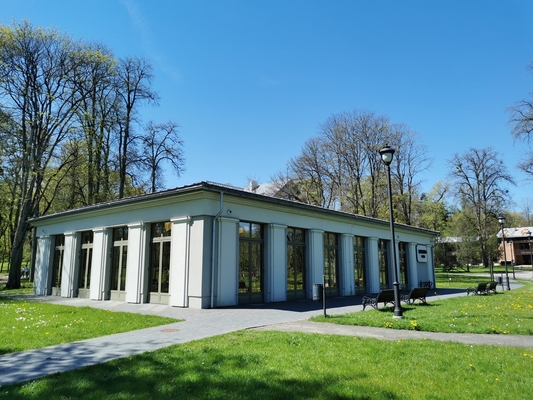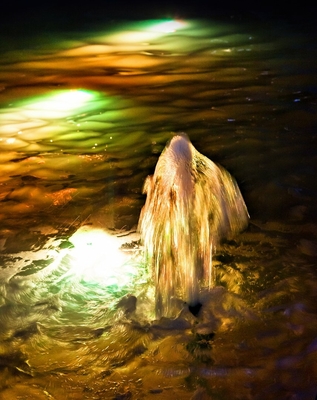 Mineral water pavilion "Birutės Villa"
mineral water / fountain / audio guide
Links
II 10:00 - 19:00 Lunch: 14:00 - 15:00
III 10:00 - 19:00 Lunch: 14:00 - 15:00
IV 10:00 - 19:00 Lunch: 14:00 - 15:00
V 10:00 - 19:00 Lunch: 14:00 - 15:00
VI 10:00 - 19:00 Lunch: 14:00 - 15:00
VII 10:00 - 19:00 Lunch: 14:00 - 15:00
In Vytautas Park, right next to the Nemunas embankment, you will see a white one-storey building with large windows. Come in at any time of the year. Sun loungers with fountains around the saltwater pool await holidaymakers. When you lie down, you can breathe calmly and deeply in the salty air watching the sky through the glass roof or the changing colors of the "waterfall". It is free of charge.

Doctors claim that the natural mineral water evaporating in Birutė's villa is especially useful for patients with respiratory diseases or who want to prevent them, it has a positive effect on the skin, which contains neuroreceptors (molecules in the skin's nerve endings that receive nerve signals). Along with the benefits of salt, take the opportunity to lie down comfortably for at least twenty minutes in a beautiful, quiet environment listening only to the ripple of the water. After all, a sip of serenity nowadays heals more than a whole bottle of medicine.

The closed mineral water evaporation pavilion started operating in 2015. At the end of the 19th century, one hundred and ten years after the discovery of the Birutė source, it was named after it.