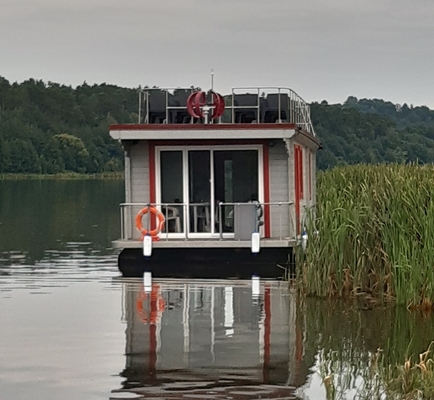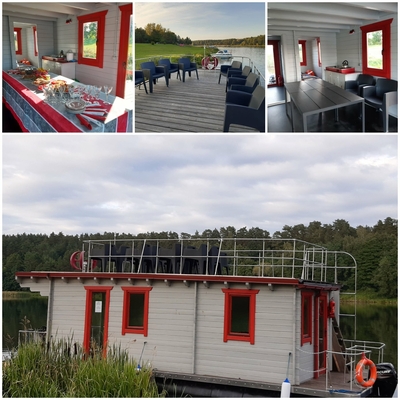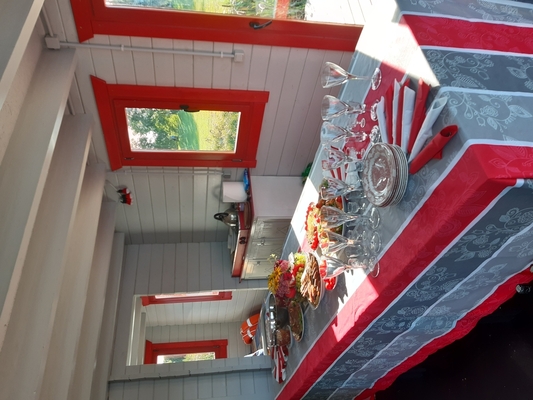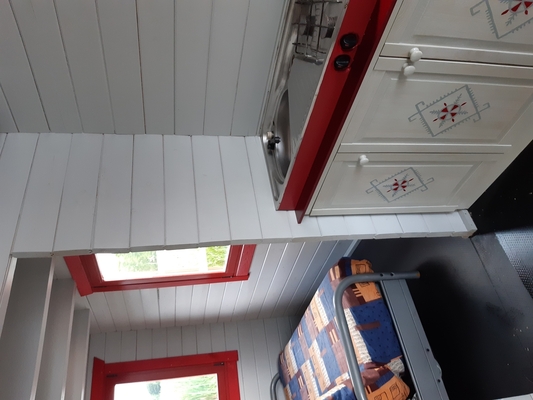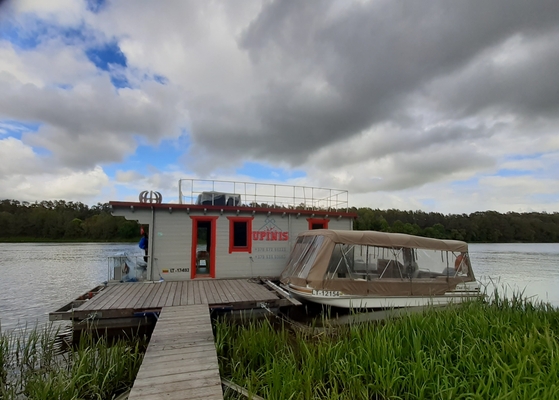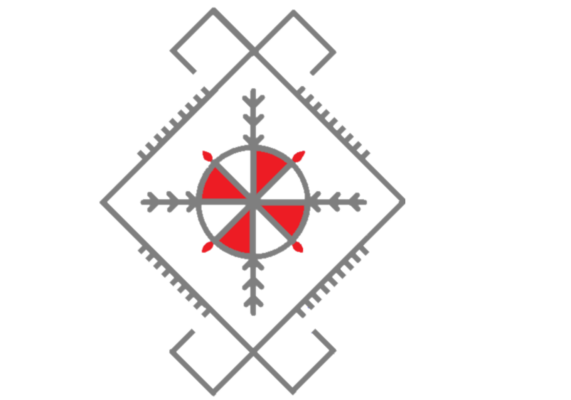 Pleasure boat - cottage Upinis in Birštonas. Boat rental for various occasions, for a fun leisure time, a party or even a romantic night surrounded by the landscape of the Nemunas and Verknė.
The ship "Upinis" is perfect for a fun sailing. Inside the ship there is a cabin suitable for celebrations - a hall, two bedrooms, a mini kitchen, a toilet. There is an observation deck on the upper deck of the ship. From there you can admire the great views of the Nemunas and Verknė, stay in nature. The ship "Upinis" is a great place to celebrate birthdays, bachelorette parties or bachelorette parties, just to have fun with friends. On the ship "Upinis" you will not be afraid of the changeable summer weather. Up to 20 people can swim at a time.
Price per person: 10 Eur (adults), children from 5 to 10 years old - 5 Eur, children under 5 years old - free of charge.
Leisure swimming price list: 1 p.m. - 100 Eur; 1.5 hours - 150 Eur; 3 p.m. - 220 Eur; 4 p.m. - 250 Eur.
Boat rental: 1 night - 180 Eur + fuel costs. Pilot rights required.