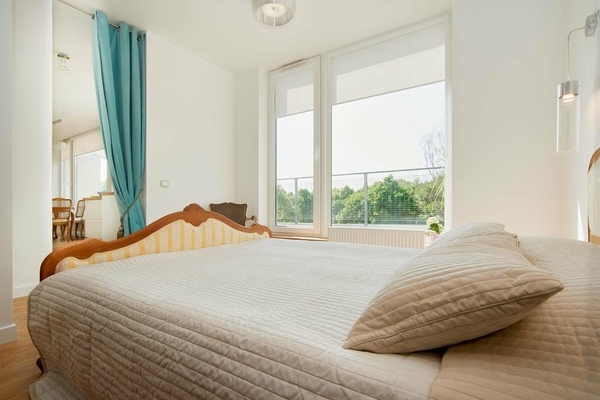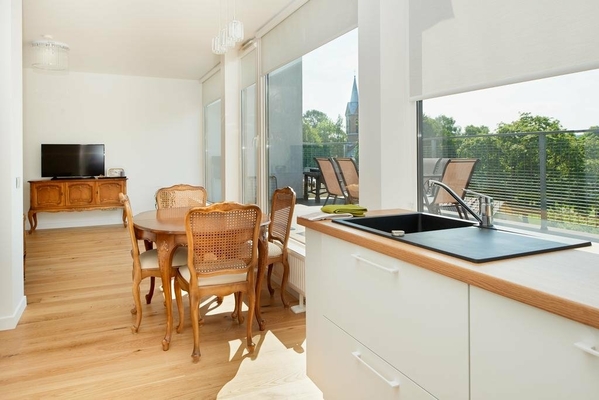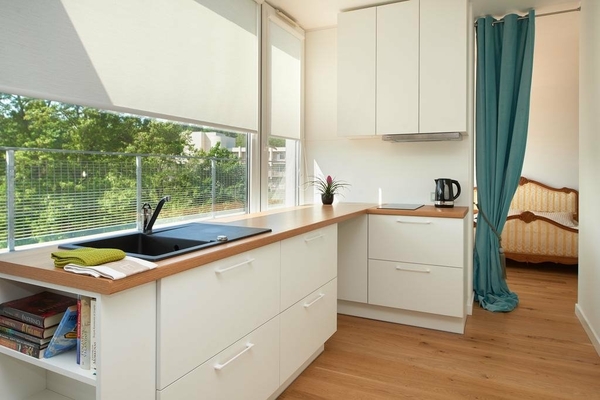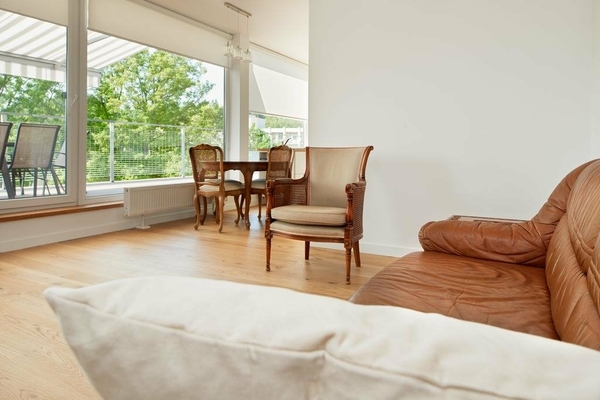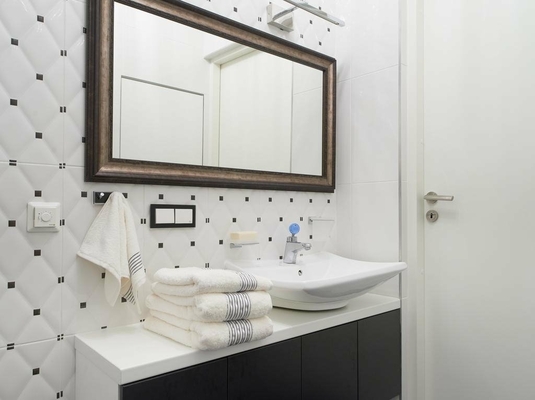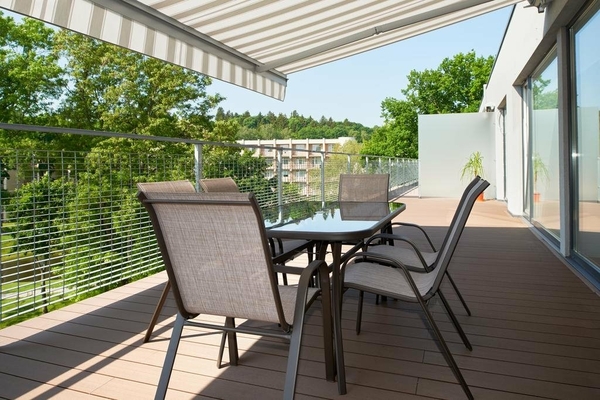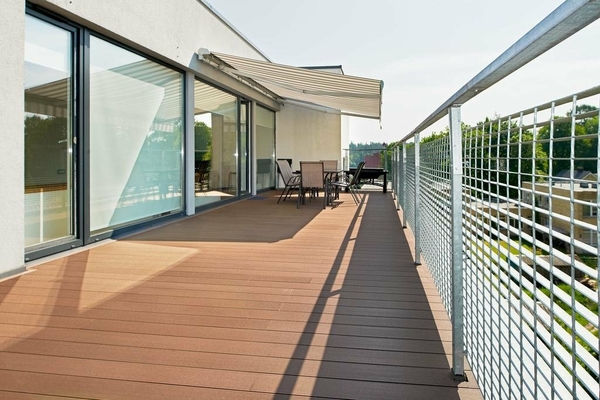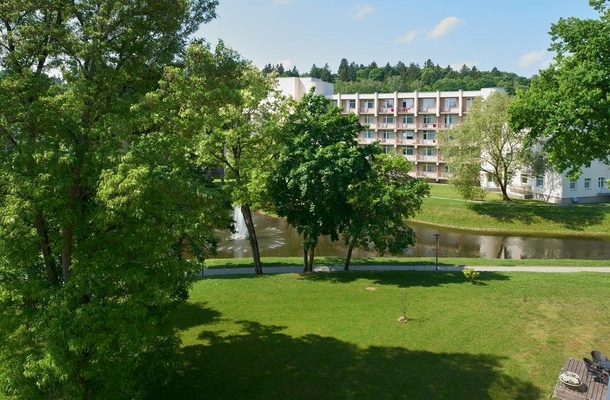 Center apartment
apartment
Rooms: 50 sq. M. m of apartments with as much as 50 sq. m. m terrace.
Amenities: new and cozy apartment with widescreen cable TV, Wi-Fi, hob, hairdryer, washing machine, iron and ironing board, tumble dryer, refrigerator, el. kettle, fan, whisks and utensils and tools. The apartment has two toilets and a shower.
Notes: The apartment is located in a new apartment building in the center of Birštonas. The apartment is on the upper fourth floor with a large terrace.
Price: on the weekend - 65 Eur / day. (nights from Friday to Sunday), on working days - 60 Eur / day. (nights from Sunday to Friday); Price per week - 350 Eur, per month - 1100 Eur.